Another fresh week and time for us to show you a new and kinky little hot older male scene with another pair of hunks that get to play. Brian makes another appearance in this one as he gets to have another greenhorn on his hands that he needs to teach and he is going to be doing one mighty fine job of breaking him in too. Anyway, let's get to see this older guy with lots of experience as he gets to show off to the younger stud how to fuck properly and how to do it on camera as well. With that being said, let's get this hotoldermale scene started and watch the two engage in some pretty neat and juicy hard style fuck sessions here this afternoon!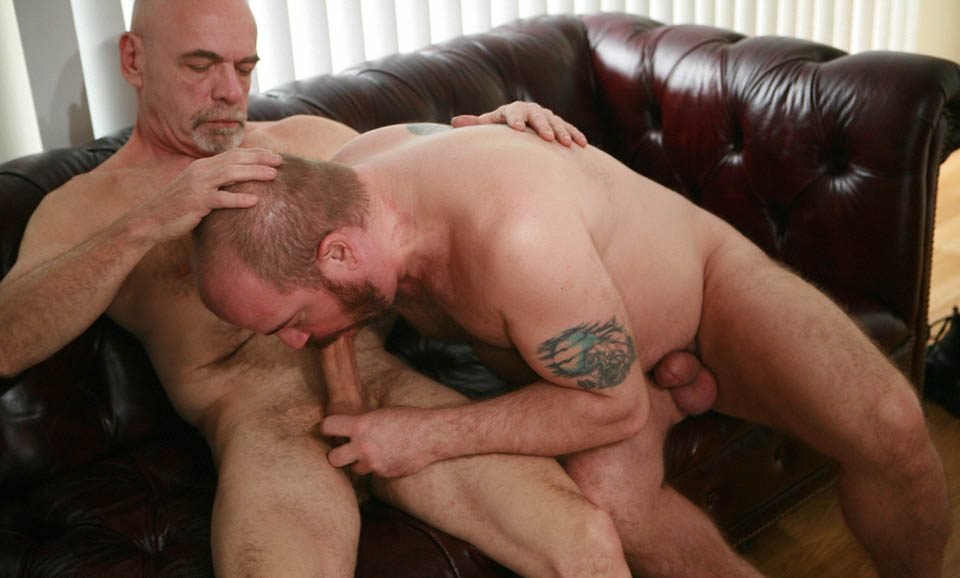 Well, once the show gets going, you can see the two stopping o take a seat on the retro and vintage leather couch that just makes this whole thing even naughtier we feel. And once on it, the two get busy with Brian sitting on his back and letting the new guy get busy with his juicy lips first to suck that cock of his. And once it's standing at attention, you can see the new guy getting to take his place on top of the dick and sliding it nice and deep into his ass. Watch him moan in pleasure while he gets that hard and balls deep anal action this afternoon and enjoy the view of it all. We'll be back again soon enough like always with new content for you!
Check out these older males blowing one another!